The Week in Review (21 Aug 2020)
News — plus the podcast, writing with ADHD, five biz tips for writers, and misplaced agency
After a week spent sprucing up all of my Diction Dude stuff, it was relaxing to get away yesterday evening for an in-person meeting of my critique group. We opted to visit a county park, on a bluff overlooking a wooded part of the Grand River in Ottawa County, Michigan. Lovely temperatures, a gentle breeze, good conversation, and a cameo appearance by the local bald eagle made for a pleasant evening.
I was rewarded by the gift of a book. One of our members just had his first poetry collection published, through a small Ohio-based poetry press. It's a salutary reminder that even with all the craziness of Covid and shutdowns and the looming election and whatnot, that little moments of literary triumph still offer much to savor.
News of the Week
Some stuff of interest from the last seven days:
New at Diction Dude
I'm pleased to share that The Diction Dude Podcast is now live and released every Saturday (except the first one, which came out this past Monday). So far, you can find it on Spotify, Stitcher, and Google Podcasts, with Apple Podcasts still in process.
The podcast also appears on YouTube:
Eager to participate? I welcome interview guests — drop a note to podcast@dictiondude.com to set something up.
If you find this newsletter helpful and would welcome it each Friday, please share the love.
Reader Q&As
During a recent in-person event, a question arose that boils down to this:
How can I stay motivated when I've got ADHD and oh look a butterfly.
Writing takes discipline, but it doesn't require a marathon crafting session. People who are neurodiverse may find benefit from alternative strategies. Suggestions include:
Leave a document open or a notepad handy and write one sentence at a time. Don't beat your self up if you write one sentence per day. A year later, you'll have written a story!

Use voice notes to record interesting ideas so you don't forget them later.

Get an accountability partner who knows you and will encourage you in a way that doesn't diminish you or suggest you're lazy or undisciplined.

Leverage your strengths. Make your unique way of doing map to your special way of writing. And then ignore the usual "find 30 minutes each day to write" nonsense.
Creativity is a virtue in itself. Treat your journey
Share your question with The Diction Dude:
Business Insight
Once a week or so, back in our Caffeinated Press days, we'd get phone calls or emails from people that go something like this:
Hi! I saw your website. I have a great idea for a book that I'm almost done with. I'd love to meet with someone to talk about my idea and get information about how it can be published and get your feedback about it. Please call me at 867-5309 so we can set something up. Thanks!
Many first-time writers honor some well-intended but misleading advice about how to be an author. The advice usually falls along the vein of: "Anyone can be a writer! All you need to do is just have discipline — write every day, and pretty soon you'll have your debut novel. After that, reach out to agents and publishers to begin the publishing process. If you work hard and keep at it, success will find you sooner or later!"
The problem, of course, is that this advice simply isn't true. Worse, it implies a relationship between authors and publishers that's not consistent with real-world situations. (For example, almost no legitimate publisher returns cold calls from unpublished writers seeking basic industry advice.)
It's absolutely possible to find success as an emerging author, but our guidance offers a more nuanced take than the typical, superficial "author blog" content. Let us, therefore, share some real-world advice about getting your feet wet:
Your first five novels will likely remain in the back of your filing cabinet. Writing book-length material isn't easy. As with any challenging activity, it requires considerable practice before you master it. Think of it this way: If you take up pottery or ceramics as a hobby, what are the odds that your first time with the kiln will result in a product that rivals the finest Ming-era porcelain? Pretty slim, right? More likely, your first few vases will look wobbly and crooked. But the more vases you make, the better they'll look because you're honing your craft. Same with writing. Is it really plausible to assume that, never having written before, you can nevertheless release publication-quality material your first time out of the gate? Many commercially successful authors are happy to admit that they landed their first contract on the fifth, sixth, seventh novel they wrote. Almost never with the first, second or third. (I've written six. They will never leave my file drawer, at least not in the state they're in.) So if you've written your first novel, great! Put it in the cabinet. Now begin your second. Your emphasis at this point in your career should be on growing as a writer rather than seeking publication. Publication can wait. Plus, after you've finished several additional manuscripts, you'll likely be embarrassed by your first book. (We've all been there!) At that point, your first novel becomes a candidate for a rewrite. And after that rewrite, it'll be a much more attractive prospect for agents and publishers.

Discipline without study merely reinforces bad habits. It's said that you can't be a writer unless you're a reader. We think you can't be a competent writer unless you're a reader of books about the craft of writing. I'm reminded of my days, years ago, of learning karate. One of the instructors noted that I kept twisting my rear foot during one of our kata. I'd been practicing the drill for weeks, but I'd been practicing it with a mistake. He reminded me that the next kata in the sequence built off the one I was learning, so if I learned this one incorrectly, I'd struggle with the next one. So I had to unlearn the muscle memory I'd been developing and re-train myself with more precise foot placement. Writing is similar: If your prose contains certain errors of syntax or developmental problems, yet you blindly just "keep writing" without improving your skills through study as well as repetition, all you'll do is drill yourself into habits that will never gain favor with editors and agents and prove harder to fix later. Study first! Study regularly! Only after you've sharpened your pencil are you ready to write with it.

Beware the publisher that treats you like a customer. There are two types of publishers in the world: Traditional publishers, which assume all the financial risk for a book and therefore carefully select projects based on submitted queries, and subsidy publishers, which charge the author for the cost of developing the book and therefore apply little or no quality screening on the project. Subsidy publishers are usually called "vanity publishers" because you're paying to be published. A traditional press's goal is to select books likely to perform well in the target market. They often receive significantly more queries than they elect to publish (an acceptance rate of less than 1 percent to 3 percent isn't uncommon). A subsidy press, by contrast, doesn't really care about the market potential of the book because the author is paying all the costs. There's no risk (i.e, the author subsidizes the publisher's risk, hence the term) so there's less of a need for quality control. If you pay to publish — and we strongly suggest you avoid this practice in most circumstances — then you are free to treat the publisher like you're a customer. But for a traditional press, authors aren't customers. They're suppliers. Which is a very different form of relationship in the literary supply chain. Many traditional presses will pass on authors who treat the publisher as a service provider.

You really do need an author platform. If you work with a traditional press, you'll be expected to support a book after it's released to market. The best way to demonstrate your ability to provide this support is through a platform. Do you have an author identity? An author website? A large and growing email list? A large social-media following? Platform is a genre-dependent beast and strategies vary for print vs. ebooks; the term refers to an author's scope of influence within the book-buying public. You'll usually find yourself at a disadvantage if you don't have an established online author identity because you're demonstrating that you bring no meaningful built-in readership to the table. Authors who cannot personally contribute 500, 1000, or 2000 sales (or more!) in the first six months after a book launches, courtesy of their existing fanbase, present a significant financial risk to the publisher. Obviously, this concern is less pressing for self- or subsidy-published titles, given that the only person who bears the financial risk if the book fails is you.

There's no easy path through the slush pile. Most publishers and editors maintain websites with documents (variously called FAQs or guidelines) that specify what they want to receive and how they want to receive it. No two places are the same, so authors must read those documents for every place they pitch. Almost all publishers and agents screen material to assess conformance with their guidelines. Think of it this way: If you can only publish five books out of every 100 or so that get pitched to you, can you afford the time to read the other 95? Of course not. So slush-pile vetting — the term for reviewing unsolicited, inbound queries — becomes an exercise in finding reasons to reject submissions. The first and easiest reason to reject is non-conformance with every provision of the editorial guidelines. Your best bet is to review the guidelines in detail, even if it takes a while, then decide whether to submit to that market. If you do submit, follow the protocol. Calling or writing to ask if the market accepts something is a rookie mistake unless the guidelines/FAQ clearly welcome this practice.

If the material isn't good, it won't find a home. No matter how much you write, if you don't avail yourself of a peer-critique group, you're unlikely to get the feedback you need to get the manuscript in a spot where a publisher might take a chance with it. A critique group finds questions and opportunities, improving your story and ironing out linguistic bugs. The best writers use critique groups for a reason: They make you better as a writer, and they make your stories shine.
Put differently, you're almost surely not ready for traditional book-length publishing unless you've been writing for a while, have built a deep relationship with a competent peer-critique group, established your platform as an author and mastered the submission process.
Craft Insight
People control their bodies.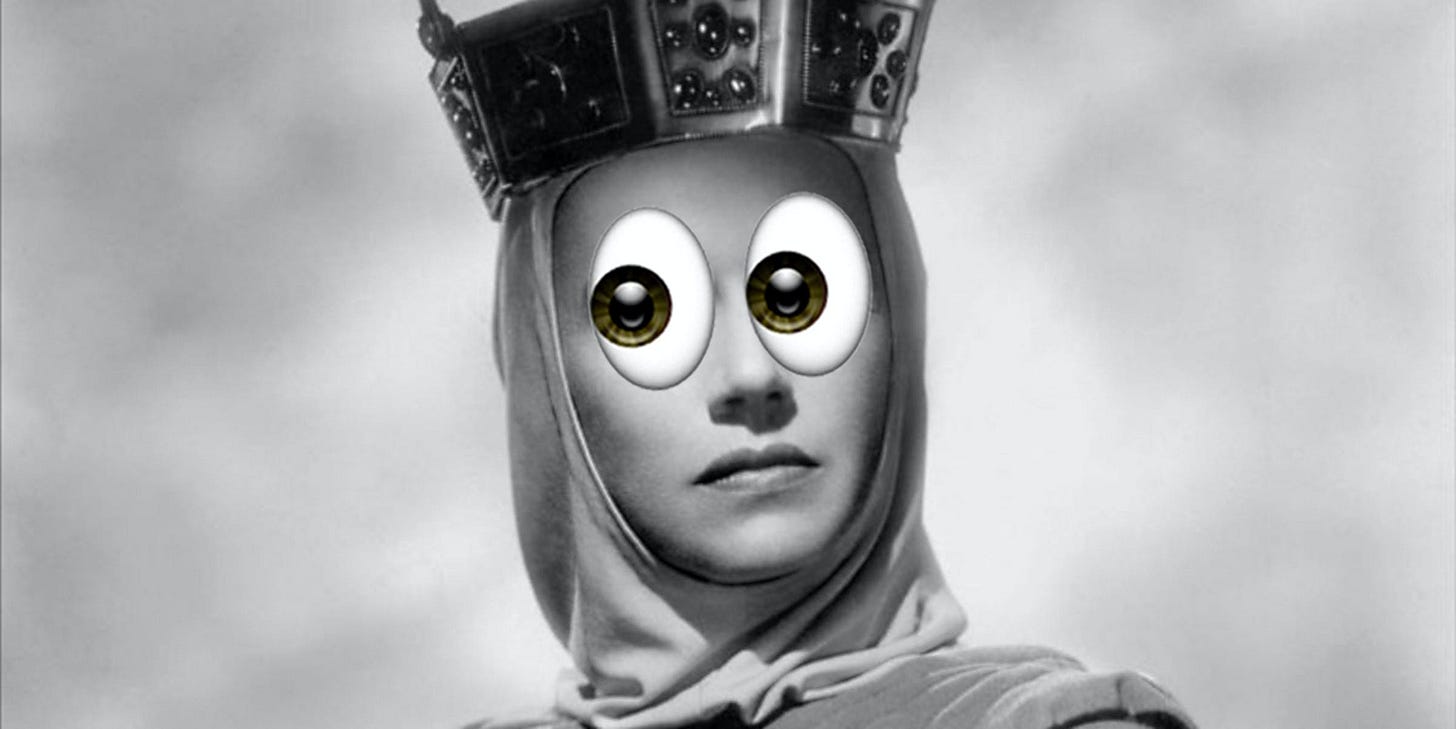 A person looks around a room; a person's eyes may be the instrument of that vision, but the eyes themselves aren't doing the looking as if they're autonomous agents in their own right. Constructs like "her eyes scanned the room" are common as a literary device but when used to excess, they suggest a sloppiness that confuses whole-vs-part agency. Body parts generally function under the jurisdiction of a person and rarely act of their own volition. Similarly, in fantasy or sci-fi action scenes, you see a lot of weapons serving as the subjects of sentences even though those things aren't really the actors. Swords clang, shields clash, wands spew fire, spears fly, guns shoot, lasers zap — but shouldn't the focus be on the people wielding those tools, rather than the tools themselves?
You get a small number of passes on the agency question before the reader rightfully questions the quality of the composition. It's true that metonymy is a valid literary device, but there's a difference between metonymy and misplaced agency that editors watch for. In particular, beware storytelling that reads as if it's really just the collected subtitles of the feature-film version of the novel.
Opportunities
This week, we explore seven upcoming opportunities for fiction that do not require a submission fee. All of these are quite prestigious.
Afterword
Why did the can crusher quit his job?
Because it was soda pressing.
Stay safe, sane, and productive. See you again next Friday.